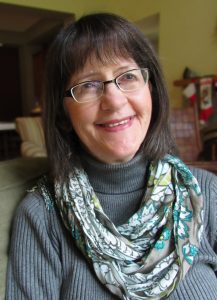 Heidi is a career teacher having taught in public and private schools for over 31 years.  Her educational credentials include a B.A. in Education from Concordia University, River Forest, IL and a M.Ed. from the University of WA in Elementary Science Curriculum.  She is also a licensed Guided Autobiography Instructor through the Birren Center for Autobiographical Studies and serves as a member of the Core Council.  She is also an active member of the National Association of Memoir Writers.
Heidi is starting her 5th year of leading memoir workshops and it is as wonderful today as when it first began. She has led memoir classes, developed new curriculum, and has been instrumental in starting at least 4 memoir writing groups locally.  Heidi leads workshops and retreats in Seattle, Kitsap County, and abroad in Italy. Along with leading memoir groups, Heidi teaches classes on Kombucha making, loves to travel, garden, read, and stays actively involved in the lives of her 3 young adult children and the spirited family Golden Doodle
Students who have taken this class have discovered the very rich learning that happens when one shares their stories with others.  Not only do others' stories trigger memories, a person gains tremendous insight into different lives, complete with  successes and challenges, joys and heartaches, and of course life's abundant humor.   When people finish this 16-hour course, they have 7 completed life stories – they are well on their way to a collection of a written legacy. It is a true joy to share this life discovery journey with individuals of all ages and backgrounds.